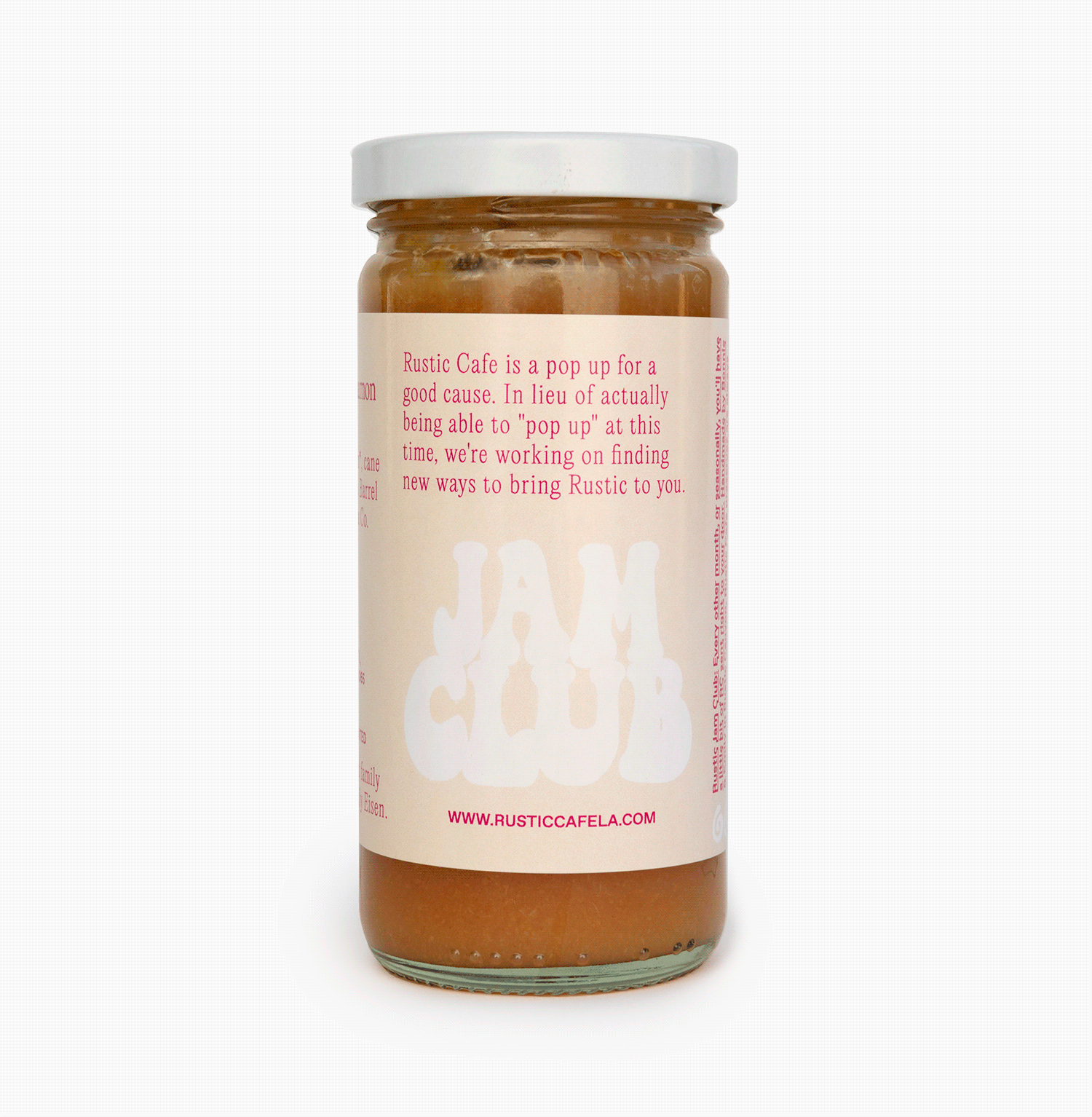 Guava Jam with Saffron & Cinnamon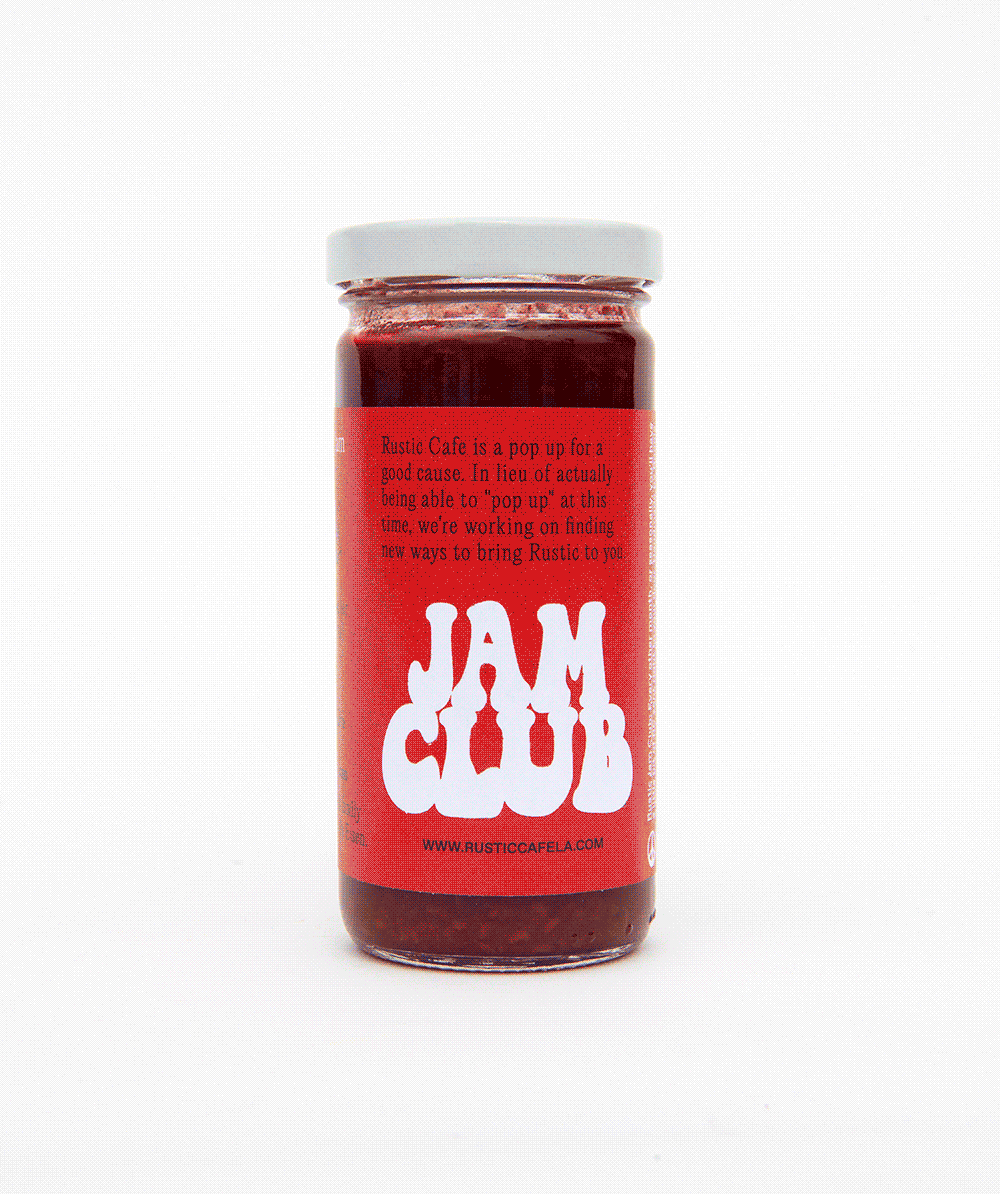 Imara Raspberry Jam with Sage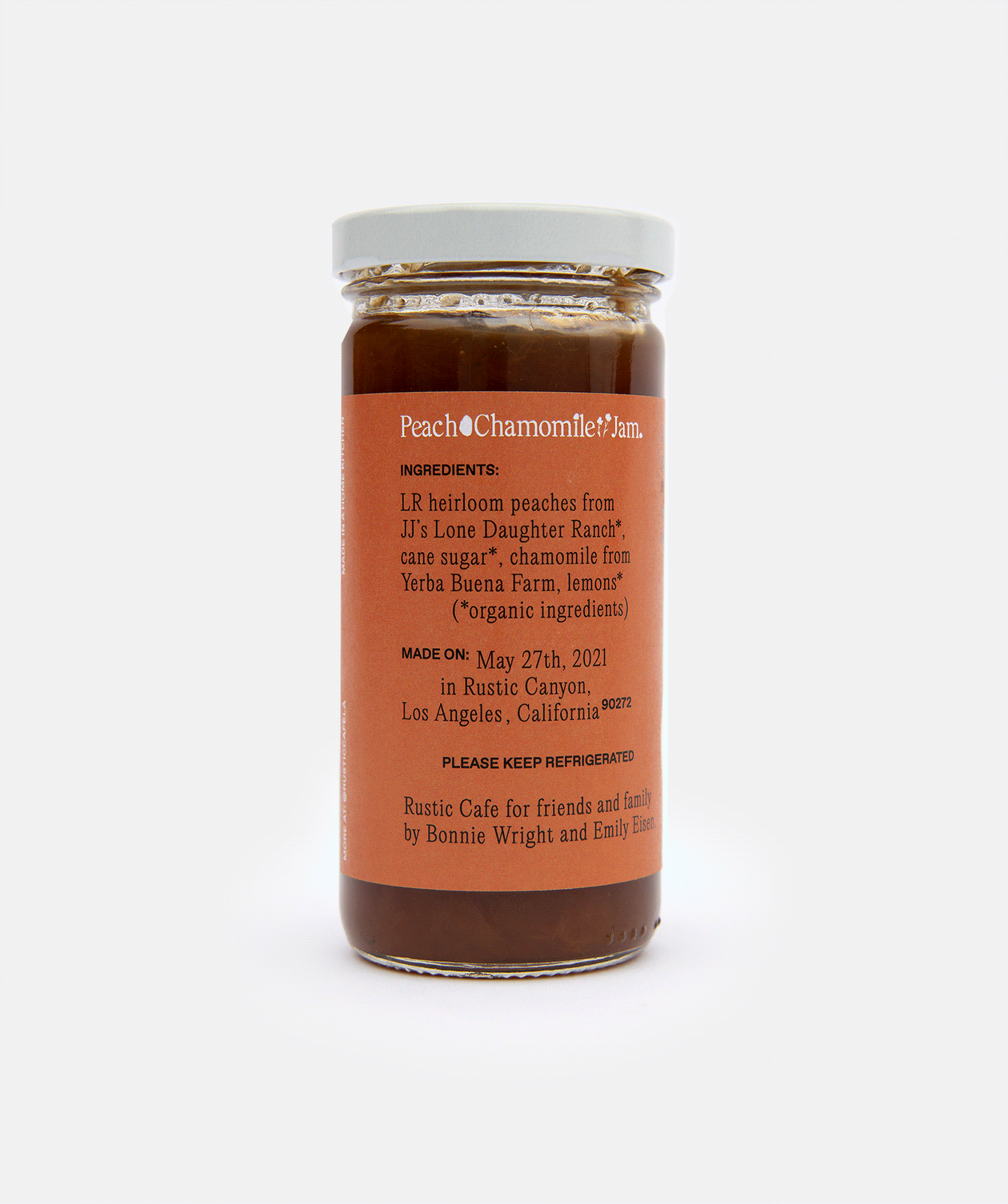 Peach Chamomile Jam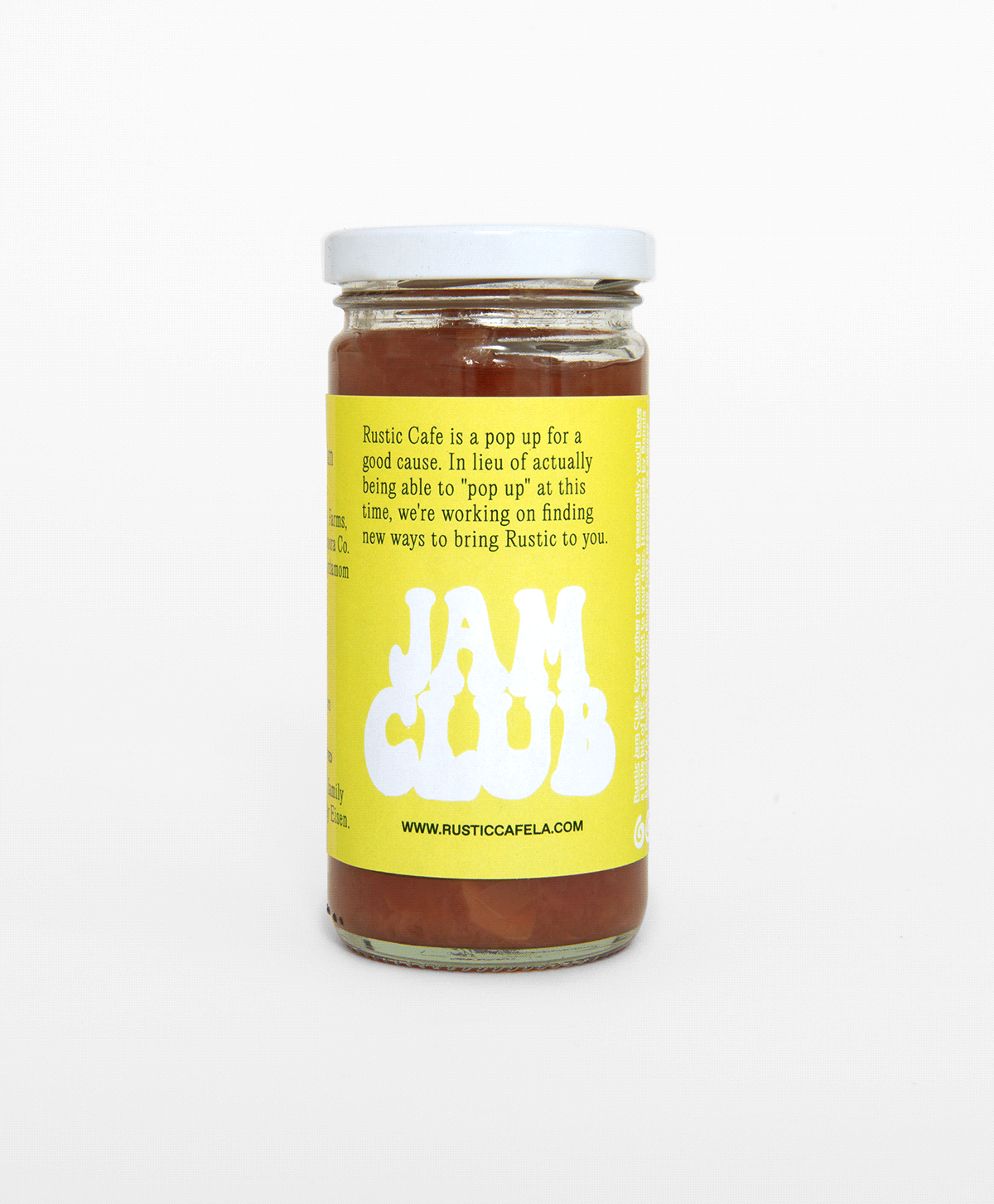 Quince & Green Cardamom Jam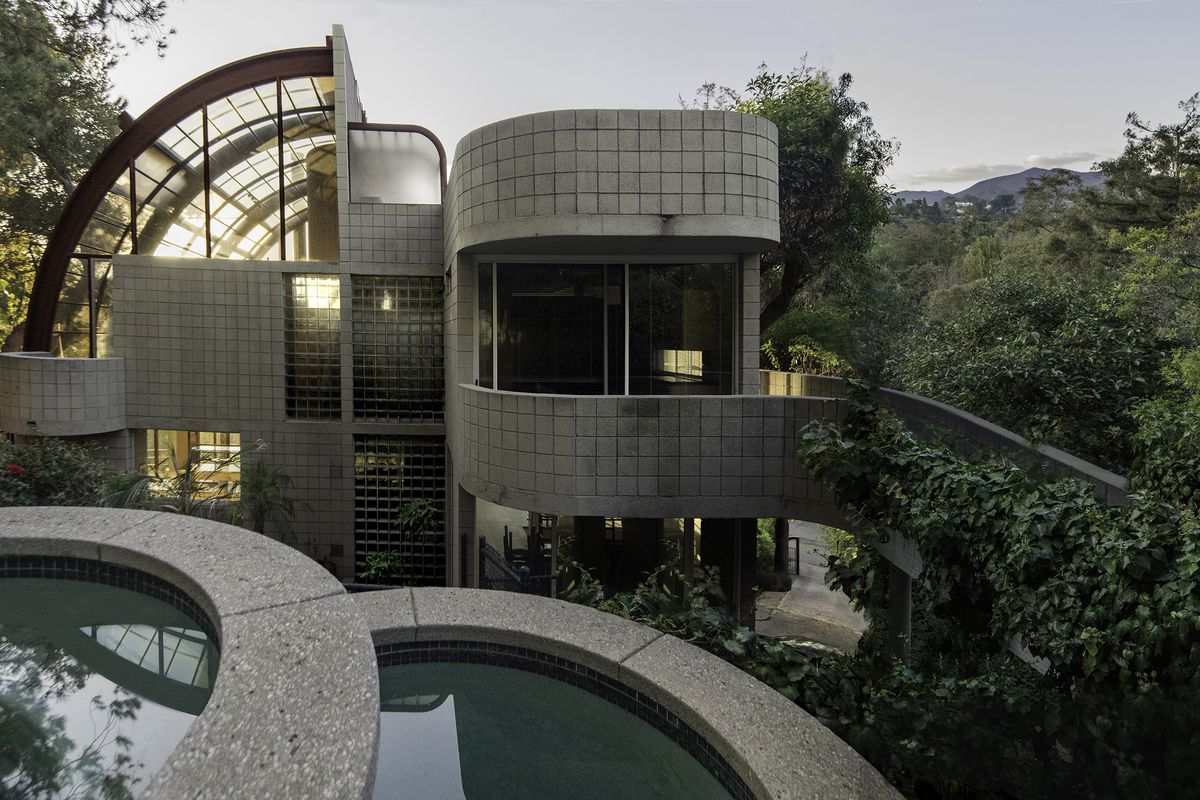 Rustic tote

100% cotton canvas
Rustic Long Sleeve T-shirt



100% cotton Unisex sizing
Jam Club (Seasonal)

4 jams annually
A new flavour in every order. *SOLD OUT FOR 2021*
Jam Club (Lovers)
6 jams annually
A new flavour in every order. *SOLD OUT FOR 2021*
Rustic Cafe for friends and family by Bonnie Wright and Emily Eisen Rustic Cafe is a pop up for a good cause.

In lieu of actually being able to "pop up" at this time, we're working on finding new ways to bring Rustic to you. We are excited to launch our new Jam Club for 2021! Every other month, or seasonally, you'll have a little bit of RC sent right to your door.

Handmade by Bonnie & Emily in Rustic Canyon, Rustic Cafe preserves are always made of local organic fruit picked at the top of the season. Every member of Jam Club will get a limited edition Rustic Cafe tote with their first order. If jam isn't your thing, we have a few shirts and totes that will look great on you.

About SÜPRMARKT: SÜPRMARKT is a low cost organic grocery servicing low income communities in LA Operating weekly, SÜPRMARKT provides 100% organic produce to make great health and healing available in the communities which need it most.

Since its inception in July 2016, SÜPRMARKT has provided more than 70,000 pounds of organic fruit, veggies, and seeds affordably in South LA, a community which has 1.3 million residents but only 60 grocery stores SÜPRMARKT aims to shatter long standing barriers to health in low income communities by making organic food accessible to all.